The Adam Binder Club
Welcome to the Adam Binder Club Website!
(Last Updated August 10, 2021)

We are an Independent, Virtual Club of collectors of Adam Binder's artwork. Our mission is to promote interest in the artwork of Adam Binder and to share information about the artist and his work with his collectors.

Join our Club and receive email Alerts with breaking news about Adam and his work! Participate in our members-only contests and drawings! Purchase exclusive Club pieces!
To see a current listing of Adam's bronze sculptures, go to his website at: www.adambindersculptures.com

The winner of the Bling Tortoise Drawing was # 62, Vince Scheidt.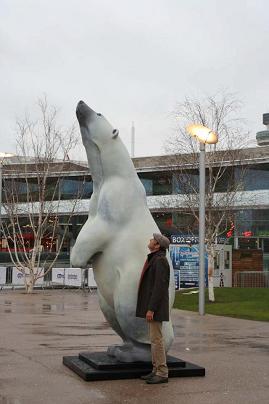 Boris: Adam's life size polar bear!
Adam named Artist of the Year 2011 in the Sculpture Category!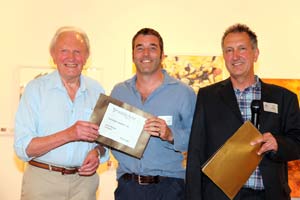 Adam receiving the award from David Shepherd in the Mall Galleries, London. Adam has won the Sculpture category of the David Shepherd Foundation two years in a row!
"The competition attracted a fantastic range of work from artists from all over the world but Adam's work was so beautifully tactile that we couldn't resist," said David Shepherd.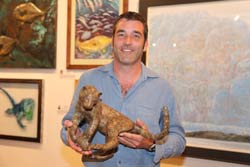 Adam holding his winning Leopard bronze sculpture.
Adam named Wildlife Artist of the Year 2010!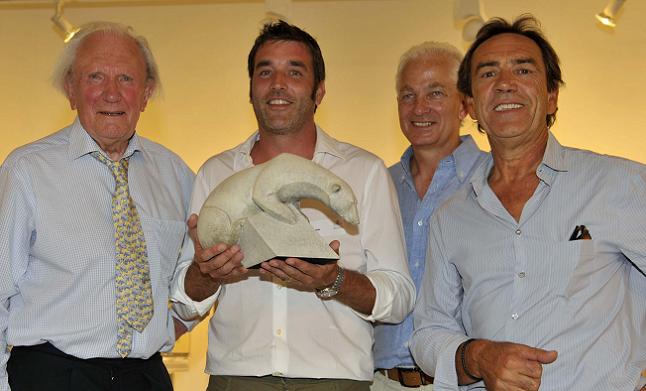 "I am absolutely thrilled to have won the David Shepherd Foundation Wildlife Artist of the Year 2010, 'Sinking Feeling'. My Bronze Polar Bear won the Sculpture category and then went on to win the overall competition............ Pictured above with David Shepherd, David Gower and Robert Lindsay at the award ceremony in the Mall Galleries, London." - Adam Binder

FIRE & ICE EVENT UPDATE!
The Fire & Ice Event is now over but you can see photos of the event by clicking here!
Information about the Event can be found here
Winners of the prizes of the Charity Raffle are posted here !
ABC CLUB PIECES
THE HEDGEHOG PALM CHARM
An Exclusive Adam Binder Piece for the ABC and Adam Binder Editions Collectors Board!
Edition Size = 100
Image Courtesy of Adam Binder Editions
www.adambindereditions.com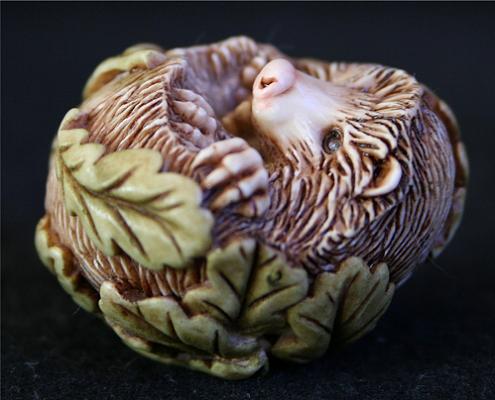 THE GLIDING FROG
An Exclusive Adam Binder Piece for the ABC!
The FIRST piece in a new series!
Edition Size 250
SOLD OUT!
Image Courtesy of Adam Binder Editions
www.adambindereditions.com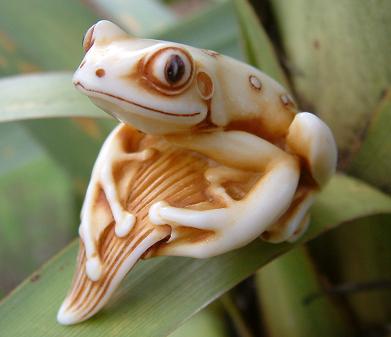 THE SPROUTING LIZARD
Another Exclusive Adam Binder Piece for the ABC!
Edition Size 150
SOLD OUT!
Image Courtesy of Adam Binder Editions
www.adambindereditions.com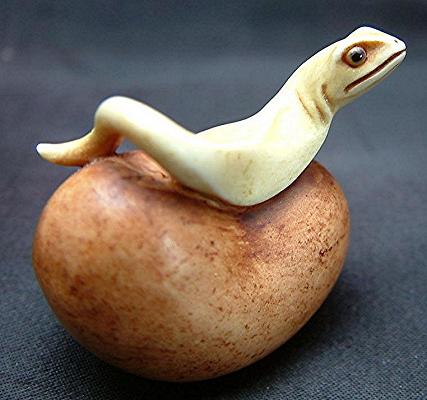 THE BLUE TREE FROG PALM CHARM
An Exclusive Adam Binder Piece for the ABC and Adam Binder Editions Collectors Board!
Edition size = 75
SOLD OUT!
Image Courtesy of Adam Binder Editions
www.adambindereditions.com