VALENTINE 2008 CONTEST!
updated March 5, 2008

The winner of this contest was Laurie Falcon! One of our sponsors, My Doll Shop, did the drawing from among all participants. Congratulations, Laurie!
Time for another contest! Thank you, Adam, for donating the prize, a special bling version of Tangerine Toads! And what could be better for a Valentine prize than two cute little frogs cuddling up together!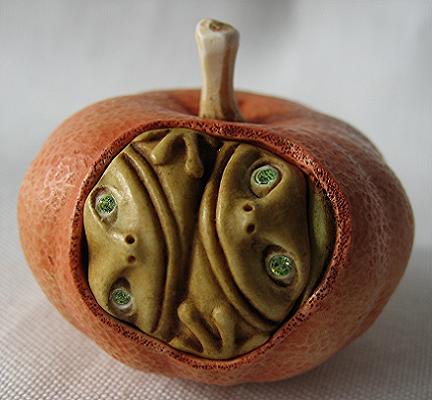 Image Courtesy of Dolores Kingston
You could be the lucky winner of this piece! Here is what you need to do to enter.
Since we all love Binder (the artwork and the artist!), all you have to do is complete the rhyme "Roses are red... " and include something about Adam or his artwork in your rhyme! The winner will be chosen by doing a random drawing from among all eligible entries. I will post the entries on this page!
CONTEST RULES:
1. You must be a current member of the ABC to win.
2. Each member may enter only once (so make your rhyme a great one!)
3. Entries must be received by midnight of February 29, 2008.
Good luck!
Click here to see the entries!