CLUB PIECES
| | |
| --- | --- |
| Made | England |
| Edition Size | 400 |
| Status | Club Piece 2007/retired |
| Carved | January 2007 |
| Released | April 2007 - March 2008 |
| U.S. price | $50.00 |
| U.K. price | £30.00 |
| Size | 60 x 50 x 30 mm |
| Finish | Ivory |
"The 2007 / 2008 Club piece depicts a mother cichlid protecting her young from predators by allowing it to shelter inside her mouth……when danger approaches, the youngsters 'Club Together' and head for the safety of their parents open mouths.
All 'Club Together's purchased in April will also include an Ebony version of the baby fish which can be worn as a necklace. " - Adam
Note that the small ebony fish can be worn as a necklace!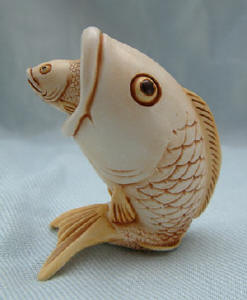 Images Courtesy of Adam Binder Editions
www.adambindereditions.com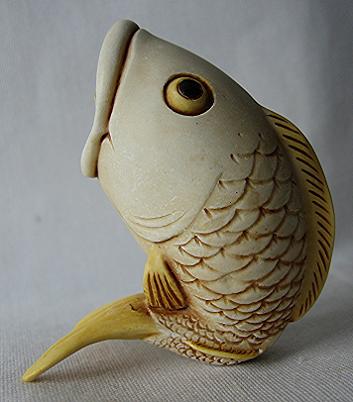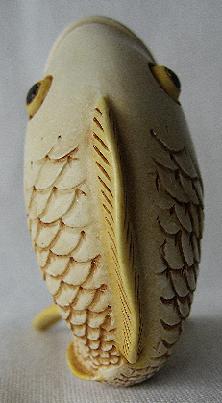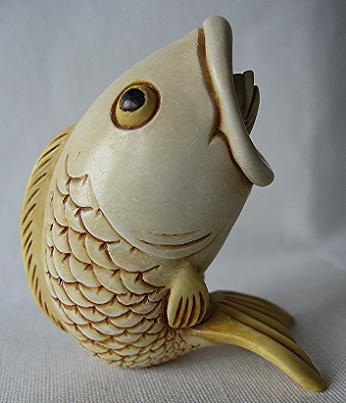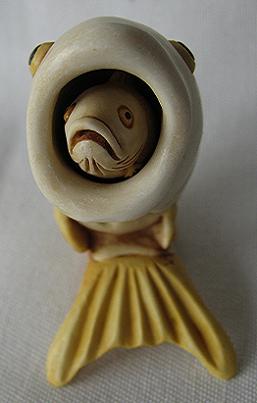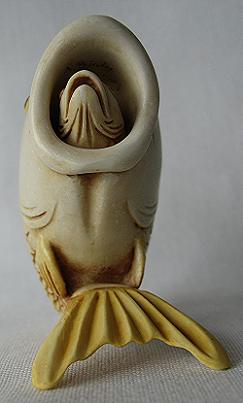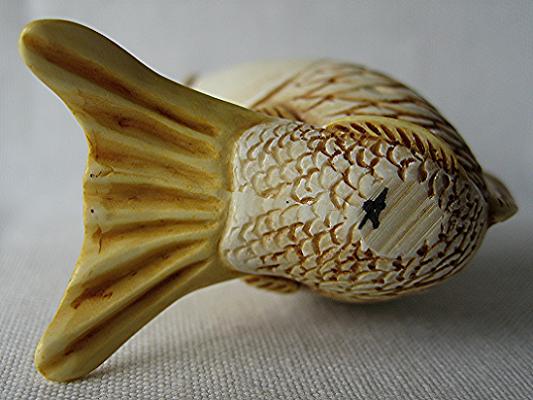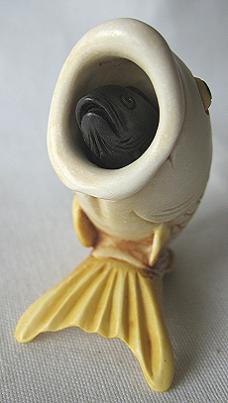 Close up of Baby Fish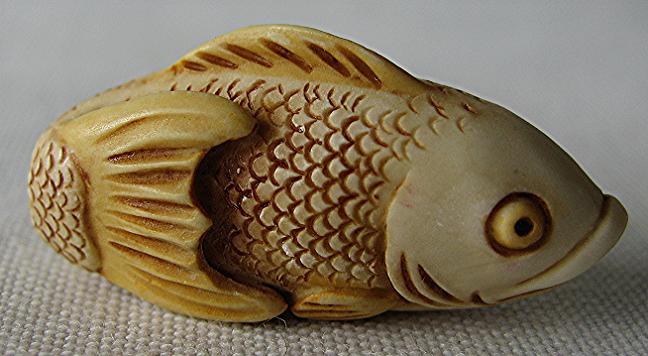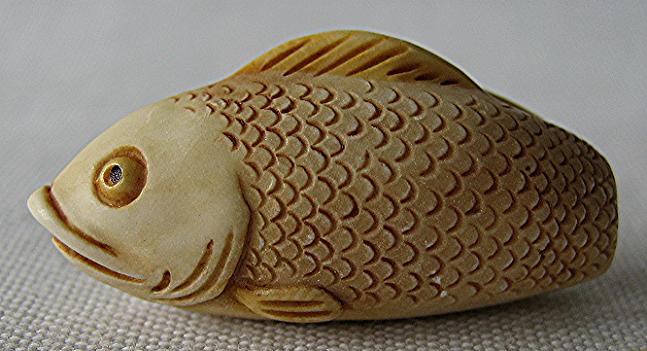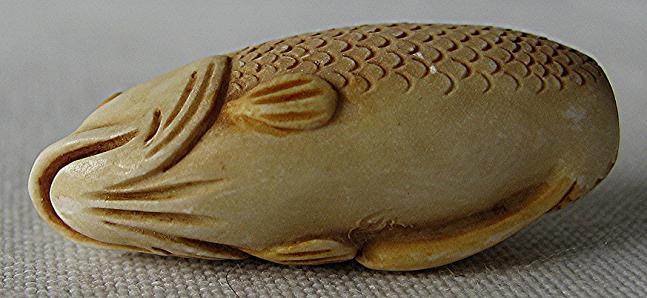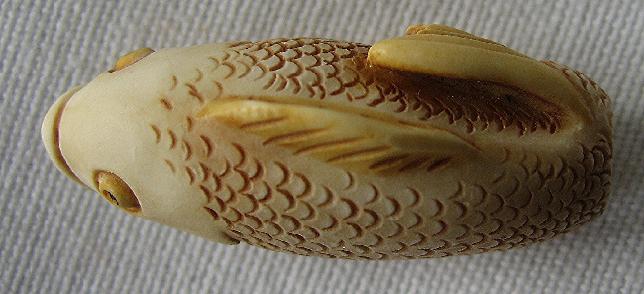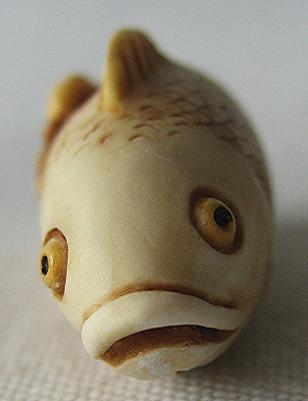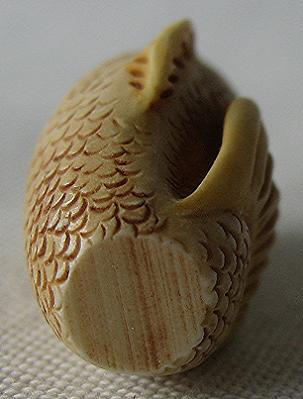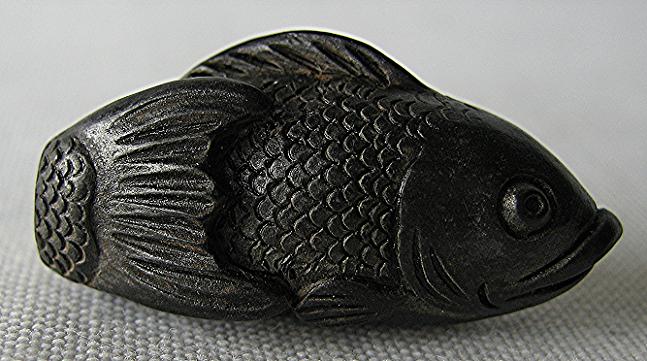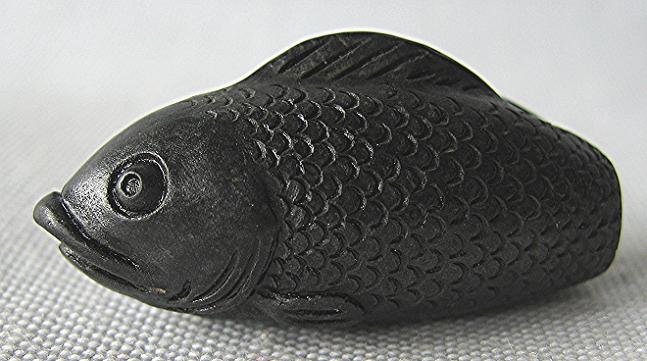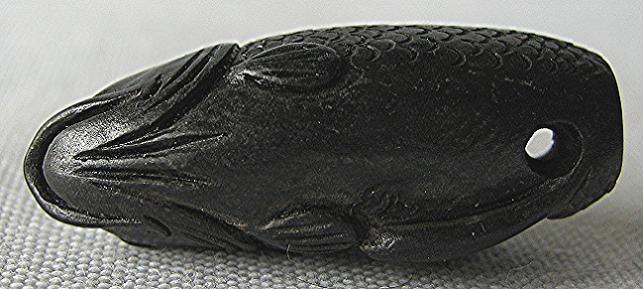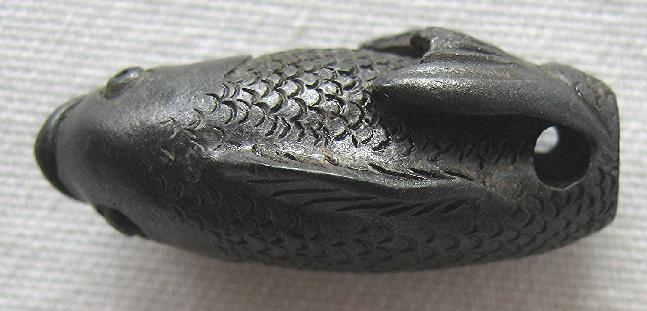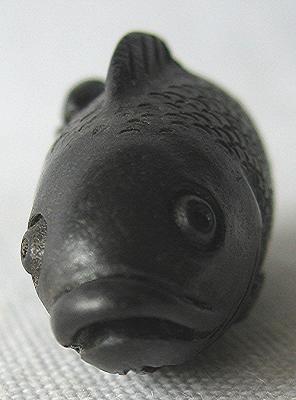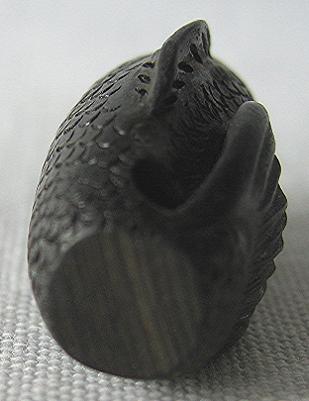 Images Courtesy of Dolores Kingston